The Tacoma Tenant protections take effect in just over one week, but we are continuing to fight for more protections for more renters across the state. The legislative session in Olympia began last week, and there is a lot of energy for addressing the housing crisis. We have to make sure legislators hear directly from renters who are experiencing outrageous rent increases, unjust evictions, and more.
Please join us in calling on legislators to pass sweeping reforms for housing justice. Here is our platform you can use as a reference.
Please write and/or call your state legislator today. Tell them you want to see:
Just Cause (landlords must provide legitimate reason to terminate tenancy),
Rent Control,
Eviction reforms (for example, 21 days to pay rent instead of just 3),
Funding for low income housing,
Your priorities for housing justice.
You can find your legislators here.
If you live in Tacoma, your legislative district is 27, 28, or 29. Check your address here. The phones and emails of these legislators are below! It just takes a few minutes to send 3 emails and/or make 3 phone calls. Please contact them today! They constantly hear from the well-funded landlord lobby, so let's make sure our voices are heard so we can win tenant protections across Washington!
District 27
District 28
District 29
Another option is to Take Action with the WA Low Income Housing Alliance. You can use this form to automatically send an email to your legislators asking for the tenant protections.
And look out for more opportunities to get involved!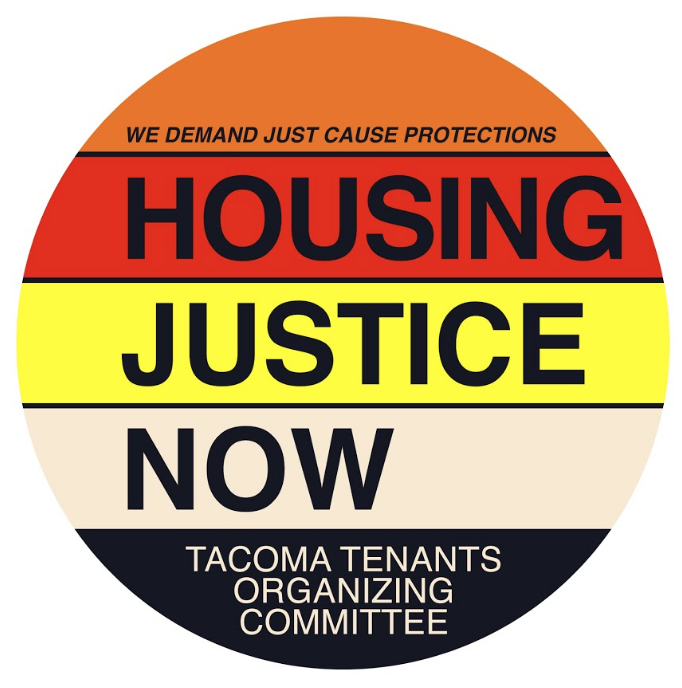 You may also like this